Interested in a Steel Framed Home?
Custom Steel Framed Homes
Light Steel Framing is the superior choice for high-quality residential construction.  Steel framing offers a strong, stable, durable framing alternative that does not decay or age as quickly as traditional wood or glued wood composites.  Steel doesn't warp or expand, and it can withstand extreme events like hurricanes and earthquakes because it's flexible and can bend without cracking. Manufactured in a factory and framed on-site, steel framing can be engineered to accommodate essentially any structural need.
What we do
Design & Build Custom Steel Framed Homes That…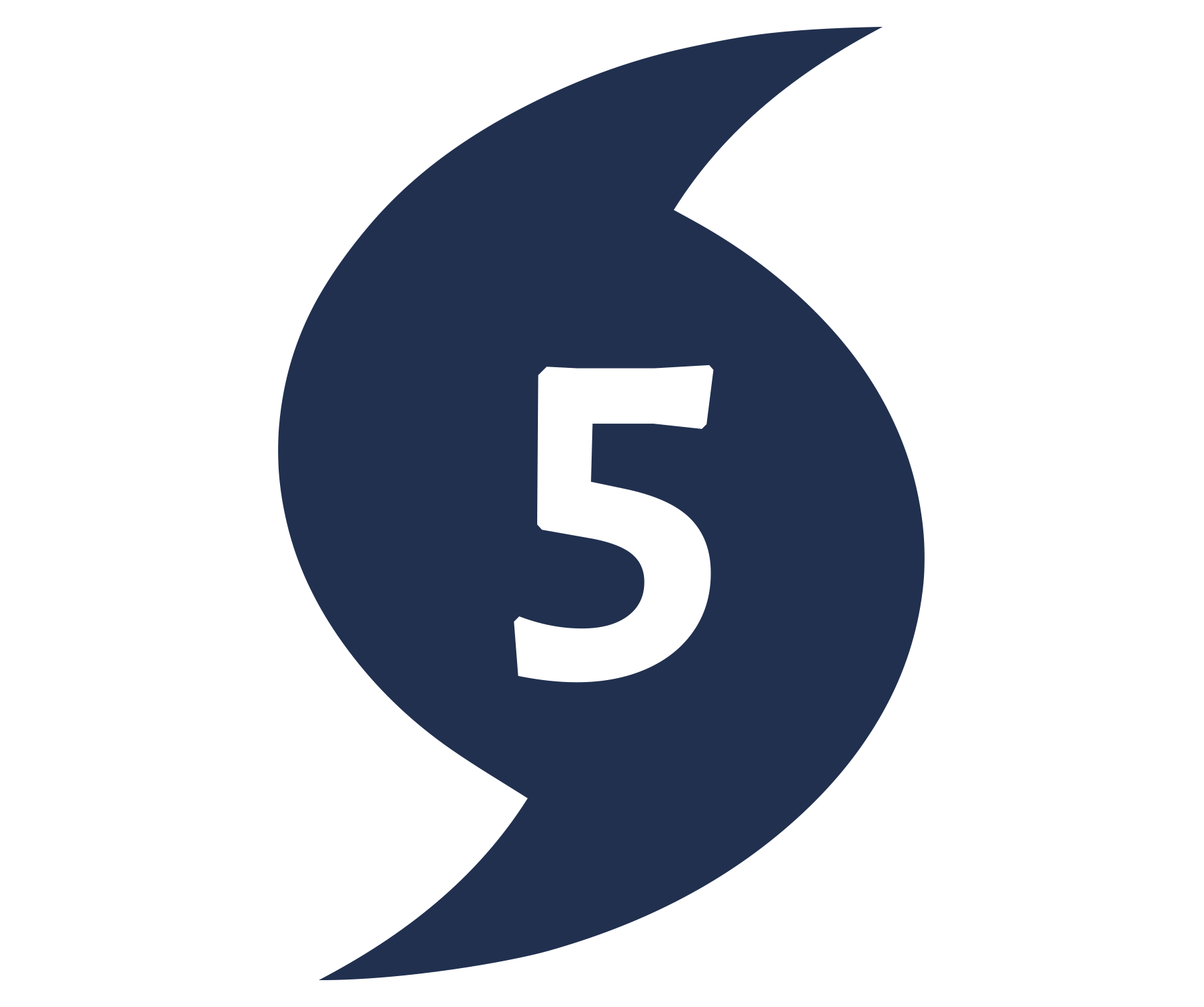 RESIST HURRICANES & EARTHQUAKES
Steel is an inherently stable & ductile material, making it the optimal material to withstand such major events as earthquakes, hurricanes, & high wind.

RESISTS MOLD GROWTH & ROT
Unlike wood framing, light steel framing is inorganic, does not retain water and won't provide a source for mold and mildew to grow.

PREVENTS TERMITES & PEST DAMAGE
Termites represent a significant threat to the long-term resilience of a building throughout most of the U.S. Light Steel Framing is one of the few materials that can resist termites in nearly any climate.

DOES NOT BURN
Light Steel Framing does not burn and will not contribute to the spread or intensity of a fire. The performance of steel components and steel structures in fire has been researched more extensively than any other building material.

Longevity
Light Steel Framing does not rot and the protective zinc coating on it will last nearly 700 years before the level of corrosion resistance deteriorates the material.

Low Maintenance Cost for Life
Light Steel Framing has the highest strength-to-weight ratio of any building system. This means longer spans for more open floor plans, reduced foundation requirements, offering both flexibility and savings in design of the overall structure.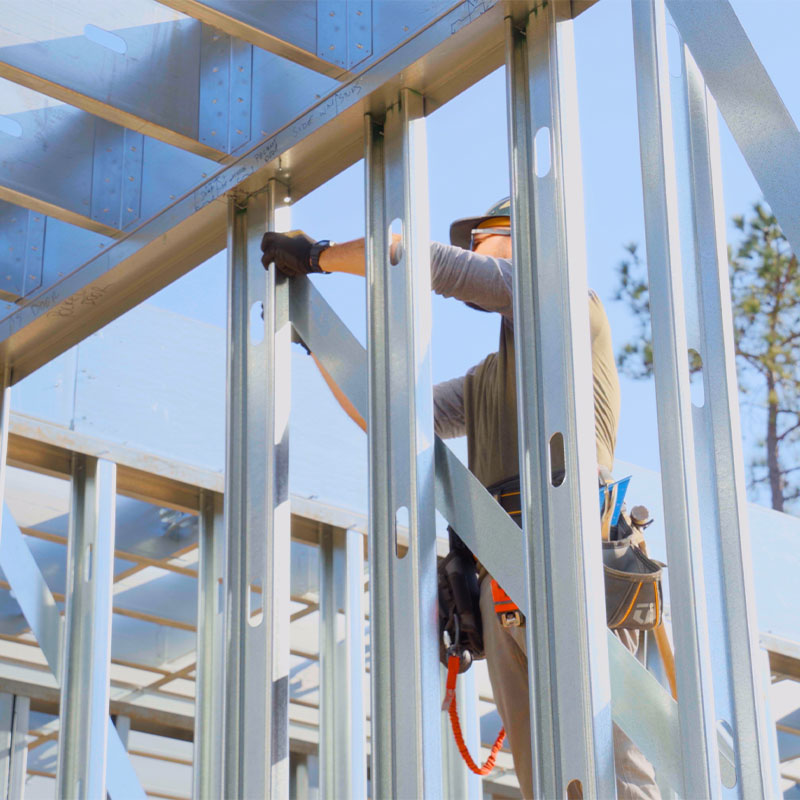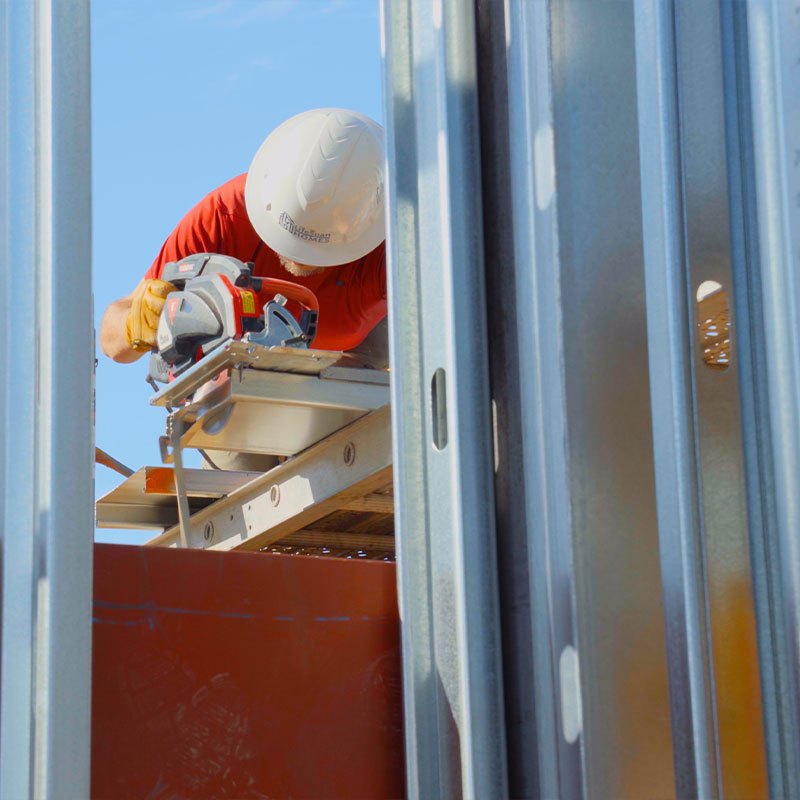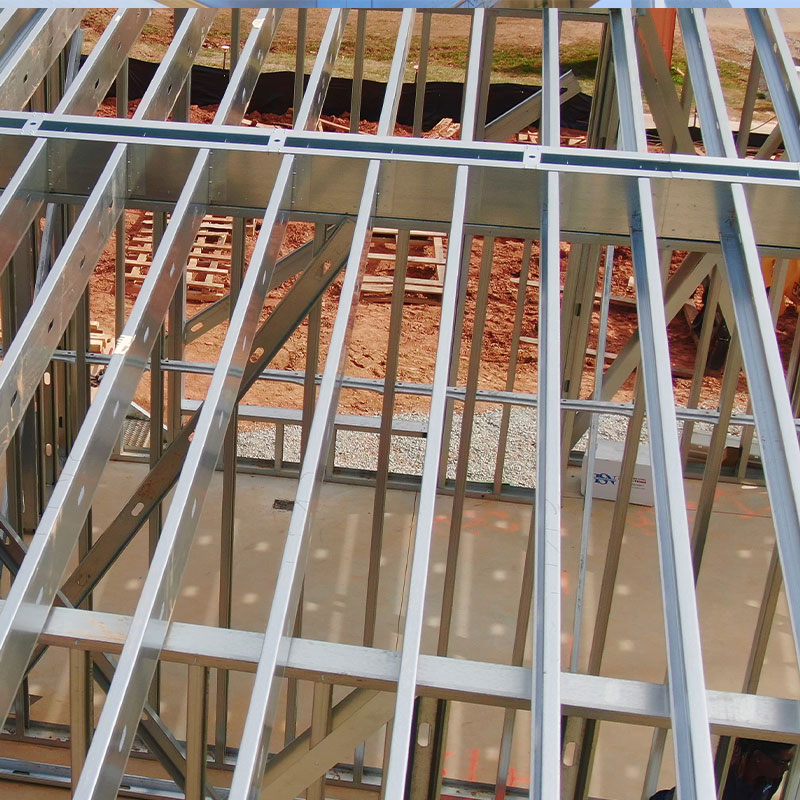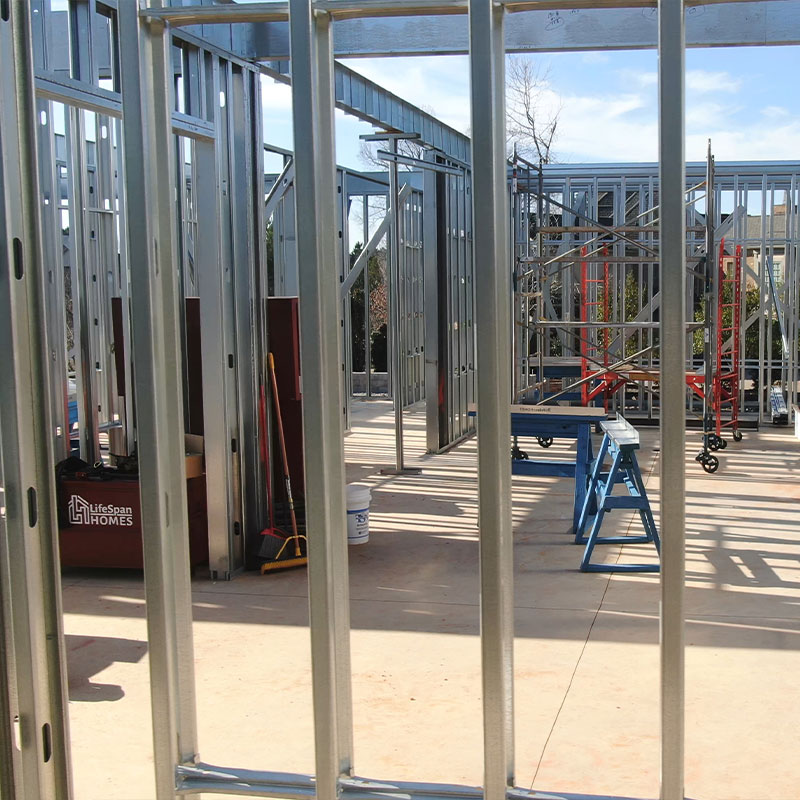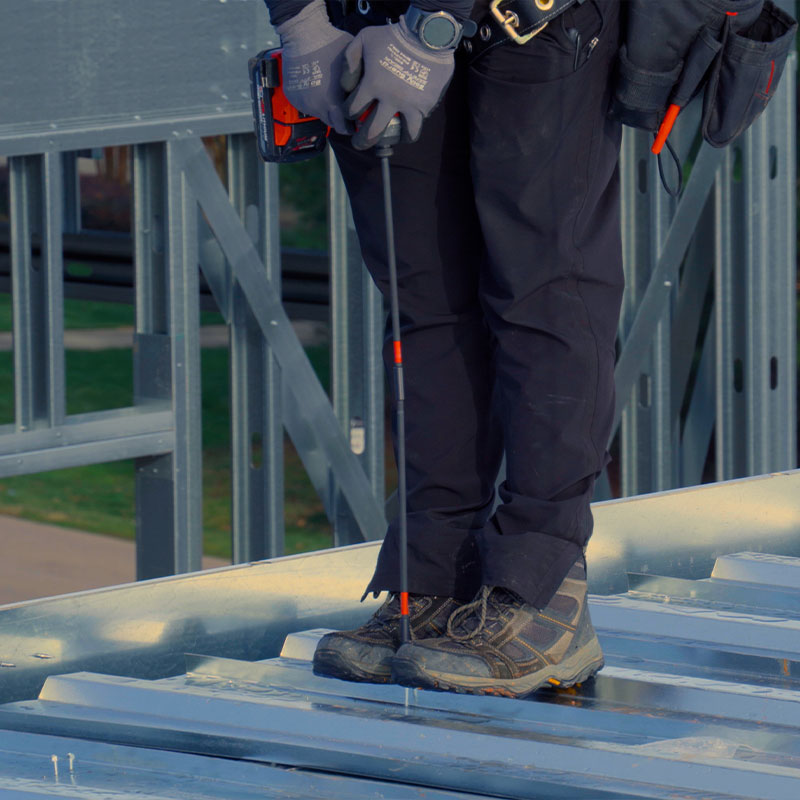 Message Us
Get In touch below. Ask Any Question or Start a Free Consultation
Office Location
2012-A TW Alexander Drive, Durham, NC 27709